It's been a little while since I've shared some of my favorite things with you. I know you're just dying to see what's on my list. Well, never fear. I aim to please.
Claire and Jamie
I can't even describe it. This show is so good. I haven't read the books that the show is based on, but I still recommend the show. The basic premise is that Claire, an English woman on vacation in Scotland in 1945, accidentally travels back in time 200 years to 1745. She is already married in the present time. But she is not sure she can ever get back to her husband, Frank. And in the meantime, she meets Jamie, who fights tooth and nail to protect her and keep her safe, since times were different in 1745 and it was very dangerous to be an unaccompanied woman in Scotland - especially an English woman. She falls in love with Jamie, and it goes on from there. So, so, so, so good. Watch it!
Photo from www.tymehair.com
I need this in my life. I saw a video of a woman using the
Tyme Iron
on Facebook and I was blown away. It straightens AND curls your hair, which I know sounds contradictory, but for those of us with curly hair, it would be a blessing and a timesaver. The problem with straightening your hair with regular flat irons is that you end up with super straight hair that just kind of hangs there. And unless you know your way around a curling iron (which my burn scars would prove I do not), you can't get those long, perfect waves. But this straightener does both for you. Omg. Need, want, must have. Haha. Let's just pretend it says $19.00 instead of $190.00. Womp womp.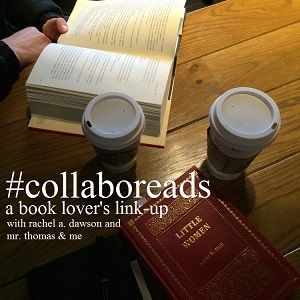 This awesome book lover's link up was created by
Rachel
and
Amber
. What I like about this link up is that each month there will be a different topic - for example, a book that starts with the letter W - and then everyone gets to choose their own book that meets that criteria. What an awesome idea. The first link up starts June 29th. Go check it out and see what the first topic is. I've already selected my book, wahoo. :)
* HUMAN Tanks
I've been spending a lot more time at the gym lately. And I've found that the proper gym attire is always a sassy tank top. I love these ones from HUMAN.
*All tank top photos from www.lookhuman.com
* COLD HARD CASH!!
Who doesn't love getting some green?
$170
is up for grabs, people. Enter now for your chance to win! :)
a Rafflecopter giveaway
What are some of your favorite things?
P.S. It's almost time again for the
Write or Die Wednesdays
biweekly link up. Join us beginning on June 3rd. Prompt is below. Happy writing!!!