I hope I'm not the only one who sang that title to the tune of "The Love Shack"!
Hi guys!!!! It's been a little while since I joined Jessica from Sweet Green Tangerine for

The Book Chat

, so I'm super excited to do that today. Plus, one of my awesome friends, Erica from Looking to the Stars, is co-hosting, so of course it's a no-brainer! ;)
This week's topic: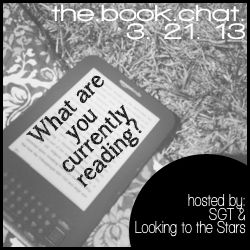 I usually read 2 books at a time - one on my Kindle and one hard copy book. Which is exactly what I'm doing now.
On my Kindle:
THE TWELVE by Justin Cronin.
Synopsis:
"At the end of The Passage, the great viral plague had left a small group of survivors clinging to life amidst a world transformed into a nightmare. In the second volume of this epic trilogy, this same group of survivors, led by the mysterious, charismatic Amy, go on the attack, leading an insurrection against the virals: the first offensives of the Second Viral War. To do this, they must infiltrate a dozen hives, each presided over by one of the original Twelve. Their secret weapon: Alicia, transformed at the end of book one into a half human, half viral—but whose side, in the end, is she really on?"
Sooo excited to read this. The Passage, the first book in the trilogy, was amazing. And the virals mentioned here are like this weird cross between a vampire and a zombie. Like a vampire with the lights on, but nobody's home. Upstairs. In its brain. haha.
On my Nightstand:
SIX YEARS by Harlan Coben
Synopsis:
"Six years have passed since Jake Sanders watched Natalie, the love of his life, marry another man. Six years of hiding a broken heart by throwing himself into his career as a college professor. Six years of keeping his promise to leave Natalie alone, and six years of tortured dreams of her life with her new husband, Todd.
But six years haven't come close to extinguishing his feelings, and when Jake comes across Todd's obituary, he can't keep himself away from the funeral. There he gets the glimpse of Todd's wife he's hoping for . . . but she is not Natalie. Whoever the mourning widow is, she's been married to Todd for more than a decade, and with that fact everything Jake thought he knew about the best time of his life—a time he has never gotten over—is turned completely inside out.
As Jake searches for the truth, his picture-perfect memories of Natalie begin to unravel. Mutual friends of the couple either can't be found or don't remember Jake. No one has seen Natalie in years. Jake's search for the woman who broke his heart—and who lied to him—soon puts his very life at risk as it dawns on him that the man he has become may be based on carefully constructed fiction."
This whole premise just sounds creepy, lol. Is the guy crazy and made up an entire relationship and 6 years worth of memories? Or if Natalie actually existed, did she lie about who she was? What is going on???? Haha, I can't wait to find out.
What are you guys reading????
Please share!!!! And come be my friend on Goodreads. :)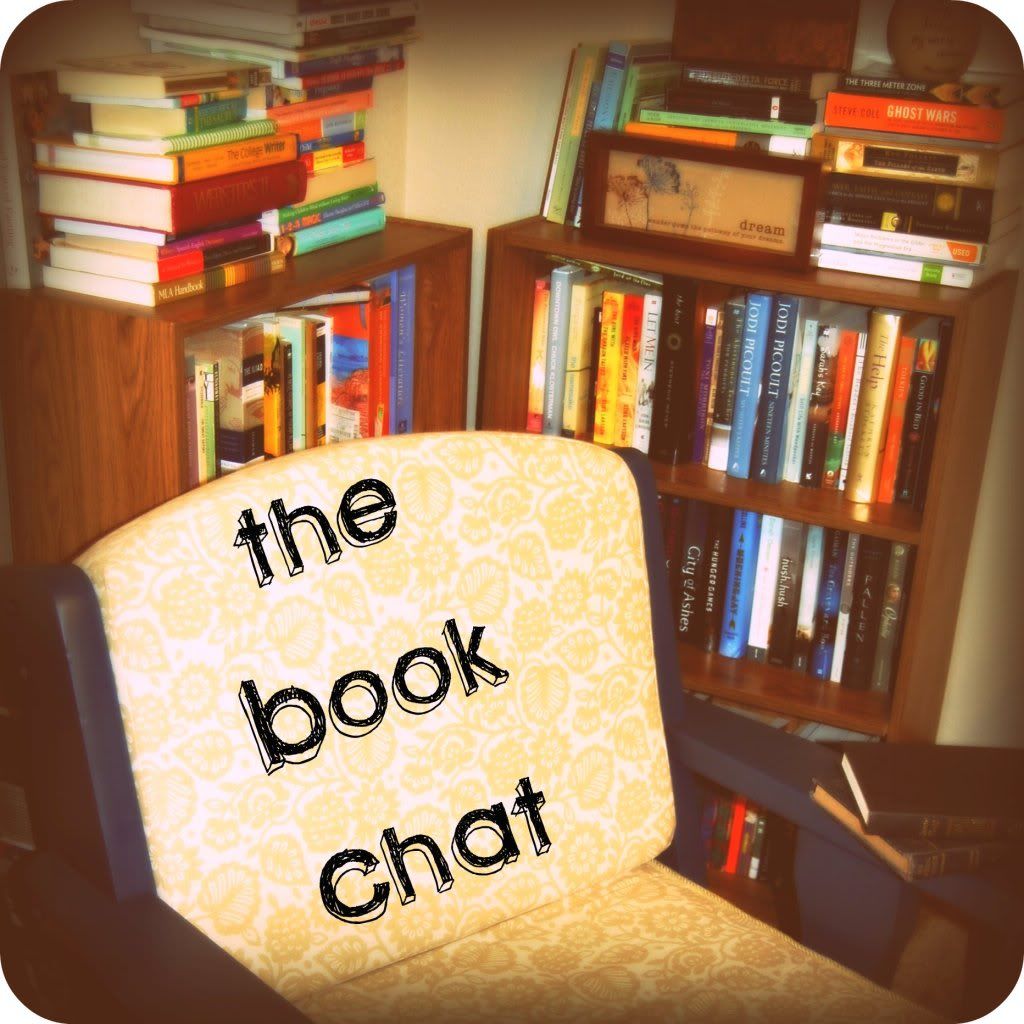 P.S. Don't forget to win this awesome giveaway from Cody at Catching Cody K for YOUR CHOICE of a $15 Starbucks gift card or CASH! Enter here.