Hello friends! My name is Chelsea, the blogger behind Big, Beautiful & Broke! I also recently started a plus-size fashion blog with my friend, Sheri, called Full-Size Fashionista! Mia was kind enough to let me introduce you to our new blogging adventure!
After being in the blogging world for around six months, I found that I learned a lot about fashion, make-up, hair, etc. I love having my personal blog but I also wanted to start a blog with a focus on fashion and more specifically, plus-size fashion.
However, that doesn't mean that our blog is all "Real Woman Have Curves", yadda yadda. I believe that women are all beautiful, no matter their shape or size. Real woman are all shapes and sizes. The plus-size theme, is simply a reflection on my and Sheri's specific sizes. You are welcome to join in the fun, whether you are plus size or not.
So, what will you find when you visit Full-Size Fashionista??
Right now, I am working on putting together OOTD (outfit of the day) posts. I just recently bought a new camera and I am learning how to use it...once I get a grasp on it, you will see more OOTD posts.
Until then, we will talk about:
Nails
Favorite styles from our favorite stores:
And product reviews from Wantable, Ipsy Glam Bag and Little Black Bag:
And much, much more!! We would love to have you join us!!
Blog / Facebook / Bloglovin' / Etsy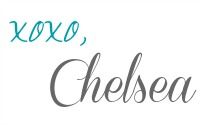 -----
Thanks so much to Chelsea for stopping by to talk about Full-Size Fashionista! I hope you guys stop by and visit and tell Chelsea that Mia sent you! Ciao!