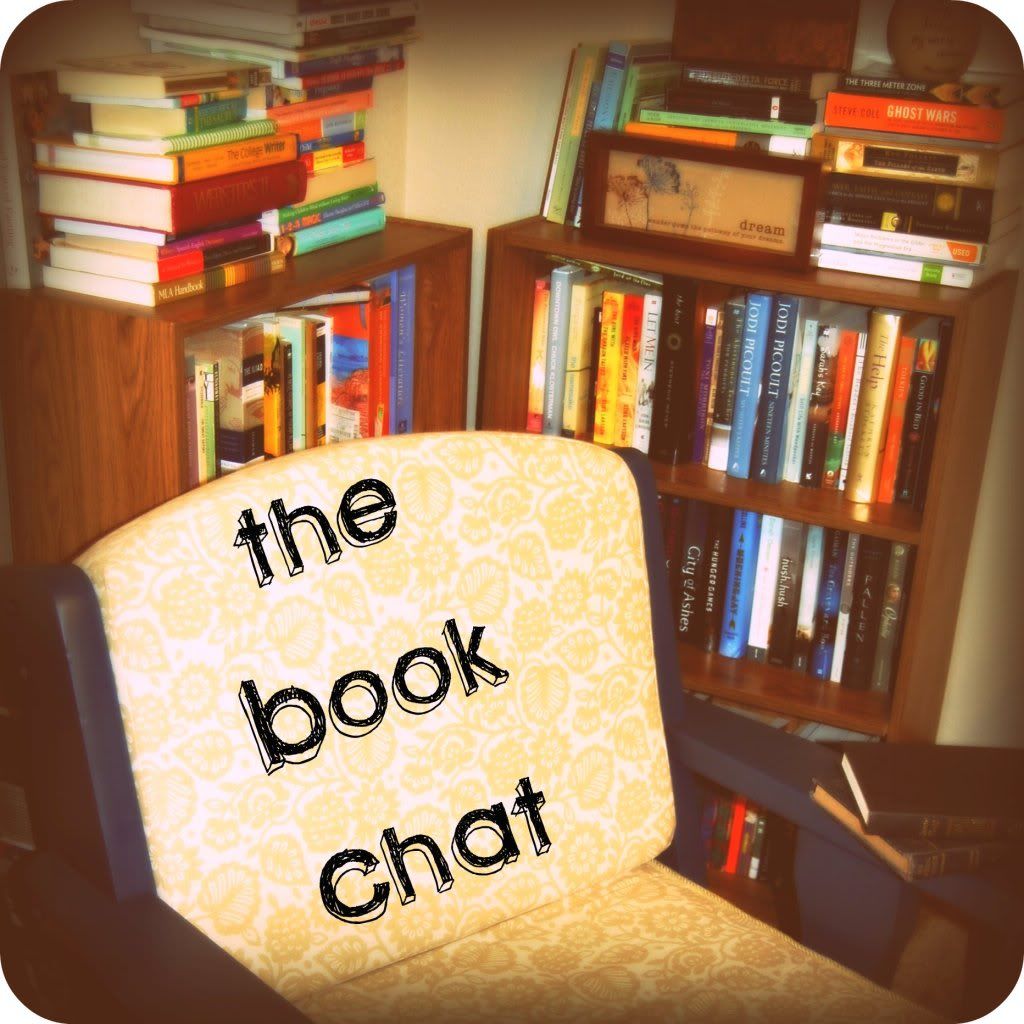 Well hello there, fellow bookworms! :) I'm linking up with Jessica again for The Book Chat! This week's topic: books you got for Christmas.
So of course, I have to show this picture... AGAIN. Seriously, are you guys tired of seeing it yet? Haha. Well, that's too bad, because I'm so excited that I got the HARRY POTTER boxed set from my awesome MIL! Boom shaka laka! I'll have my face buried in these books for the foreseeable future!!! :) I'm pretty sure you guys know what these books are about, so I won't bother with a synopsis.
I also got:
From my awesome brother-in-law and sister-in-law
Synopsis:
Riveting and fast paced, In the Land of Blue Burqas depicts sharing the love and truth of Christ with women living in Afghanistan which has been called "the world's most dangerous country in which to be born a woman." These stories are honest and true. The harsh reality of their lives is not sugar-coated and that adds to the impact of the book. Through storytelling the author shows how people who don't know Christ come to see Him, His truth and His beauty. The stories provide insight into how a Jesus-follower brought Jesus' teachings of the Kingdom of God to Afghanistan. They reveal the splendor of Christ, the desire of human hearts, and that precious instance where the two meet.
Another book I received was:
Again from my awesome brother-in-law and sister-in-law
I'm obviously excited to try some recipes from this cookbook! I know some people think Paula Deen's recipes are controversial, but ya know what, if it tastes good, sometimes ya just gotta eat it! :)
And now some books I got for myself! :)
I've read every single Stephen King book that has ever been written! Every short story, every compilation, every book written under pseudonym... he is absolutely my favorite author ever. Now, I've already read The Stand, but it's such an epic journey of a book, I really wanted to read it again, and this cute little paperback version just called my name when I was at Barnes and Noble! :)
Synopsis:
A patient escapes from a biological testing facility, unknowingly carrying a deadly weapon: a mutated strain of super-flu that will wipe out 99 percent of the world's population within a few weeks. Those who remain are scared, bewildered, and in need of a leader. Two emerge—Mother Abagail, the benevolent 108-year-old woman who urges them to build a peaceful community in Boulder, Colorado; and Randall Flagg, the nefarious "Dark Man," who delights in chaos and violence. As the dark man and the peaceful woman gather power, the survivors will have to choose between them—and ultimately decide the fate of all humanity.
I saw the movie not too long ago, but I've always been a book over movie kind of girl, so I'm excited to delve into this series!
Synopsis:
In the ruins of a place once known as North America lies the nation of Panem, a shining Capitol surrounded by twelve outlying districts. The Capitol is harsh and cruel and keeps the districts in line by forcing them all to send one boy and one girl between the ages of twelve and eighteen to participate in the annual Hunger Games, a fight to the death on live TV. Sixteen-year-old Katniss Everdeen, who lives alone with her mother and younger sister, regards it as a death sentence when she is forced to represent her district in the Games. But Katniss has been close to dead and survival, for her, is second nature. Without really meaning to, she becomes a contender. But if she is to win, she will have to start making choices that weigh survival against humanity and life against love.
I have heard SO many great things about this book. I cannot wait to read it!! :)
Synopsis:
The circus arrives without warning. No announcements precede it. It is simply there, when yesterday it was not. Within the black-and-white striped canvas tents is an utterly unique experience full of breathtaking amazements. It is called Le Cirque des Rêves, and it is only open at night. But behind the scenes, a fierce competition is underway: a duel between two young magicians, Celia and Marco, who have been trained since childhood expressly for this purpose by their mercurial instructors. Unbeknownst to them both, this is a game in which only one can be left standing. Despite the high stakes, Celia and Marco soon tumble headfirst into love, setting off a domino effect of dangerous consequences, and leaving the lives of everyone, from the performers to the patrons, hanging in the balance.
There you have it, folks, my Christmas book haul. :) You'll definitely be seeing book reviews on the blog in the near future.
Oh, and this crazy kid and I made a visit to K.O. Jewelry today. Come check out some of Dom's latest quotes. He's such a cutie. :) And thanks to Kim for having us!