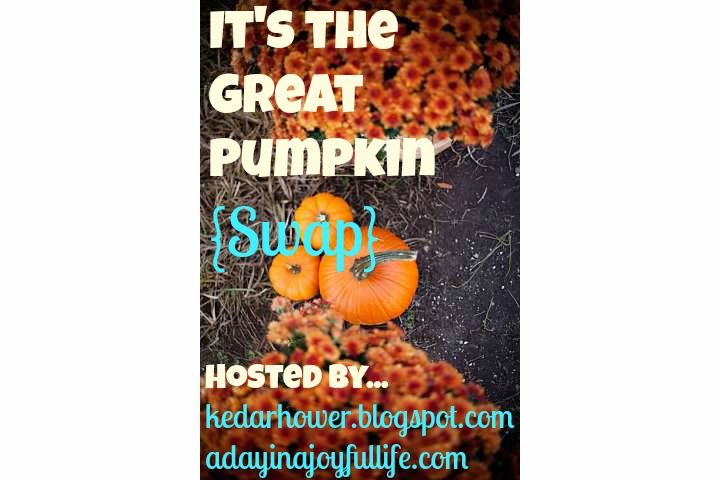 Pumpkin + Swap + Allie from
A Day in A Joyful Life
= AWESOMENESS!
I bet you guys remember Allie... she's visited my humble blog abode
before
and is truly one awesome lady. I've joked with her before about how awesome it would be to be paired up together for swaps and now this is our 2nd time being paired up. :)
Anyway, on to the Fall goodness:
I mean, does it get any better than this?? Allie truly knows how to spoil a girl. I loved every single item in my box (wish I would have taken a picture before I opened everything, Allie wrapped it all up so wonderfully!). I was especially excited to try the pumpkin spice granola. I added it to some vanilla yogurt and it was phenomenal!! But the nail polish, the candle, the lip gloss, the pumpkin butter... EVERYTHING was awesome. :) Thank you so much Allie, you're the
bestest
, as always. xo
You guys know I love a good swap, so send them my way if you hear of any. :)
And hey, while you're here, check out these
pretty cool giveaways
I have going on:
FREE Maybook
5 prize packs up for grabs!
Ciao!!